This blog covers Step 1 Attracting Your Ideal Client and is part 3 in a series of 8
Niche is the key, be as niche as possible. The more specific you are, the easier you are to find. Let's say for example you are in the cake making industry, there are many of them around. How can you stand out from the crowd? Why not make vegan cakes? This term is specific & clear, the solution is clear, the problem is clear. You are not just a cake maker but a vegan cake maker.
Your terms and queries need to be comprehensive, not just a few high level words that you know the ICA will use, let's get specific, let's target some lesser volume words that may not attract as higher volumes as others but we know we will obtain greater engagement and activity.
This Blog is part of our eBook Guide – Click to read the full guide:

This is for a few reasons, we don't want to reinvent the wheel, we may also gain some inspiration, however, we want to see what works and doesn't work.
This is a form of market research, are they obtaining lots of traffic? what keywords and terms are they currently ranking on? what are their most popular pages?
Once we know this valuable information we have the basis along with the keyword research to create keyword concepts.
At this early stage, you may feel as if your business has multiple ideal clients or target audiences and your product or service will appeal to them all. But it is critical to focus on just One Ideal Client who will be your ultimate target audience and decide on their motivation, goals, and objections to why they may not buy. So you can create the perfect solution with content that resonates with your audience and drives conversions.
At the beginning of your multi-content driven marketing strategy in Step 1 your content needs to attract ideal clients who are searching for a specific solution to a specific problem. Everything you do from this point onwards is completely focused on creating the right content, delivering it to the right Ideal Client, at the right time.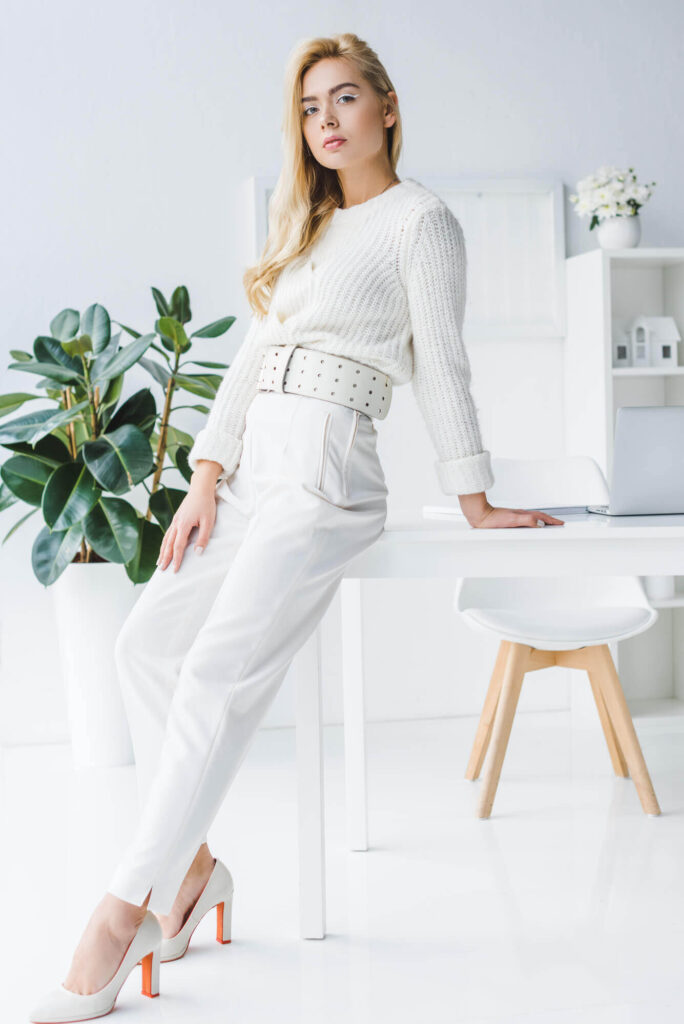 Targeting an Ideal Client is everything. Being able to read their minds is key.
It's important that your content feels like it's communicating directly to your Ideal Client.
Your emails need to make your Ideal Client feel as if they are written directly to them and that you are reading their mind.
If you create your content for everyone, you lose that specificity and run the risk of significantly reducing your chances of attracting your ideal client. And that's why every single piece of your content throughout your entire content funnel will have a clear focused message.
Your content needs a clear goal and must be written for one Ideal Client who has one very specific issue that you can solve with your product or service.
Non specific content equals – No Sales!
Specific content focused on your ideal clients purchasing decision journey delivers huge value, which equates to – lots of Sales!
It's as simple as that!
Every single piece of content you create must add value towards attracting cold sales leads and converting them into warm sales leads and ideal clients.
Your objective is to use your content to keep your ideal clients moving along your journey and continuing to invest in you.
Now that you understand the correlation between your content and making direct sales, you can see why it's important to invest some time at the beginning of your sales funnel. The more time you invest, the more valuable your content becomes, and the more money you make.
It's important to realise that your content is going to be evergreen, it will be online for many years to come. Which means the longer you take to create valuable content, the stronger your foundation will become, the stronger your foundation, the more successful you will become.
The more successful you become, the more freedom you will create in your life. So be patient and focus on your ideal client, because not long from now you will be making sales – even in your sleep!
The best way to attract your ideal clients is through the correct use of your content – discover how to do content marketing the right way…
Once you have created your ideal client, it is time to research them. You want to know what words they will use when they are searching for a solution to their specific problem or challenge.
There are a lot of free SEO tools that make this research very easy.
You will need to create concepts for your pages along with interesting headings for your content that include your ideal client's keywords. A tool called wordtracker will help ascertain keyword search volumes and niche words. Words related to these words or combinations of words that are logical and used by your ideal client when searching on the web. We show you how to use a tool called – LSIGraph – that helps you find these keywords. Words that are linked to your topic. We show you how to confirm your chosen keywords search strength by using a tool called – Google Trends.
Once you have a good idea of what search keywords your ideal clients might use to find your content, phrases are often used when doing a search and it's important to work out exactly what those could be. So when your ideal client uses that phrase, they will find you. To help with this we teach you how to use – https://www.wordstream.com/keywords that makes it easy to find the keyphrases your ideal client may use. This also gives you a selection of new insights and inspiration for new headings or subheadings for your social media posts and blog headings.
Your ideal client will use phrases, questions and queries comprehensively when using voice to search – Answer the Public – a tool which enables you to find which questions your ideal clients have typically used to find the solution they need.
The 'YOAST SEO plugin' this tool is a guide within WordPress, it may not be as powerful as you may think! It is unable to read your content, the tone, message, and concept. It can tell you if keywords are in key areas, text length, internal and external links but as RankBrain now has the BERT extension that is able to read and understand your content, we need to think outside the box.
Disover a whole new content marketing strategy – Today…
These same 'FREE SEO tools' can also be used for your competitor analysis. These tools are a great way to review what the competition is doing, what keywords they are ranking on and also what solutions they are providing. By doing this you will be able to outrank your competition quicker and easier. If you see that their keywords are the same as yours, you can then see how much traffic they are attracting. If they are getting a lot of traffic then you can feel confident that you should use the same.
We help you build a fully SEO optimised multi-content driven marketing strategy. Making it possible to attract your ideal clients and convert them into sales. Discover the 22 x content assets that make this possible: